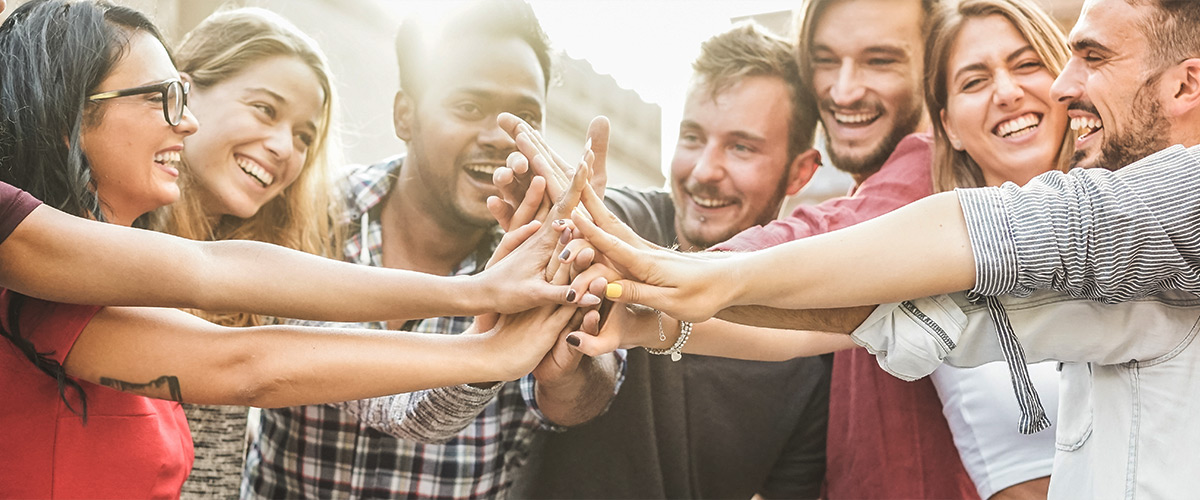 Mastria in the Community
At the Mastria Auto Group, we're committed to supporting those in the community and across Massachusetts. When you buy or lease a vehicle at one of our car dealerships near Taunton, you're not just supporting one local business, you're helping us support other nearby organizations. From military discounts to college grad specials and the assortment of community partners we're proud to support, there's nothing more important to us than building a strong community! Learn more about the Mastria community partners before you stop by for a service visit or to review our new car incentives.
Raynham Police Drug Awareness Program
We're proud to support the Raynham Police Department and its commitment to protect and serve our community. We were thrilled to help sponsor the Drug and Awareness guide, which was distributed around the community to help provide valuable information to what the police are doing to keep Raynham a drug-free town.
Blue Dog Shelter
Mastria has a long-term relationship with this Brockton-based foundation. The Blue Dog Shelter helps families faced with heartbreaking decisions with their family pups. The shelter is designed to offer a home for any dog needing it, giving them a chance to have a roof over their head, a healthy diet and an opportunity to find a new home in our local community. This particular shelter also promotes the development of behavior, socialization and canine-to-family interaction through their unique enrichment methods.
Annual H.F. Knights Of Columbus 5K Charity Road Race
The Knights were formed to render financial aid to members and their families. Mutual aid and assistance are offered to sick, disabled, and needy members and their families. Social and intellectual fellowship is promoted among members and their families through religious, educational, charitable, social welfare, war relief and public relief works. The money raised from the race went to Holy Family Parish Center services.
The Coyote Family Challenge
We support this local Carver race, which is led by the Carver Elementary PTO and provides support to the school by raising funds to help selected classroom activities, necessary supplies, school programs improvement and much more. Learn more about the Coyote Family Challenge 5K Race at their website.
George Colarullo Memorial Golf Tournament
In the past, we've sponsored this local cause that was held at Olde Scotland Links in Bridgewater. On the thirteenth hole, we featured the All-New 2013 ATS. If one of the players got a hole in one, they would win it. Unfortunately, no one drained a tee shot for the hole-in-one.
Wild Hearts Hunter Pace
Based out of West Bridgewater, the Wild Hearts Therapeutic Equestrian Program is a non-profit, charitable organization, founded in 2009 by Julie Lovely. Wild Hearts is dedicated to enriching their participants and all who work with them through Equine Assisted Activities and Therapy. They are currently developing a program for active-duty military and veterans suffering from Post-Traumatic Stress Disorder and Traumatic Brain Injury, as well as an Equine Facilitated Psychotherapy Program. Sponsoring their annual pace raises money to help facilitate these great programs.
Local Schools & Sports Mastria Supports
The Mastria Auto Group is proud to support local schools, such as:
It's our pleasure to give back to our local educational facilities and provide our youth with the tools they need for success in the future.
In addition to supporting the schools, Mastria also donates to support local sports organizations, including Taunton athletics. Sports we're proud to support include:
Diamond Club Taunton High Baseball
Taunton High School Tigers Basketball

Mazda Car Care Program
At our Mazda dealership in Raynham, we want to thank all of the amazing educators who live and work in our community. Through the Mazda Educators Appreciation Program, teachers can take advantage of service perks and other incentives to save when they visit us at Mastria Mazda.1 Benefits of the Mazda Educators Appreciation program include:
Complimentary oil change
Vehicle cleaning
Inspection
Check out a few local stories of amazing educators going above and beyond for their community at our Mastria Mazda website!