When you buy "Mastria Certified," you can buy with confidence.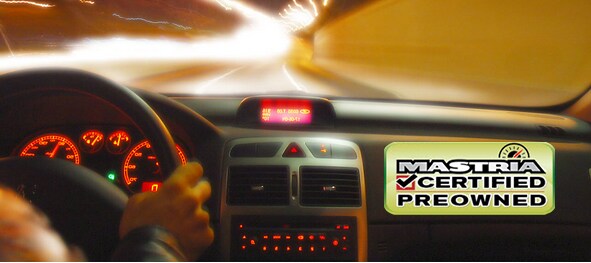 In order to become "Mastria Certified" every vehicle undergoes a rigorous, 161-point, green-label inspection. Yes, 161-point. We are the only leading dealer that completes a check list that is this extensive and that sets the bar on our pre-owned vehicle value. Our highly trained and certified technicians thoroughly inspect each pre-owned vehicle, making sure it passes our mechanical, body appearance, structural integrity, and safety requirements. Most importantly, all tires on our pre-owned vehicles are checked to ensure a minimum tread depth of 5/32nd is present. Our pre-owned quality and volume is unmatched with over 300 Mastria Certified Pre-owned inventory, in stock, at all times. Safety and value is our first priority on all of our vehicles.

Set your worries aside and browse our Mastria Certified Pre-Owned inventory to see for yourself!

Here are just a few of the qualifications:
Each Mastria Certified Pre-Owned vehicle must pass our 161-green label inspection. This thorough inspection insures the vehicle meets our mechanical and safety requirements before being sold.

An Auto Check Vehicle History report comes with each Mastria Certified vehicle so the new owner knows exactly how the vehicle was maintained.
Download Inspection Checklist